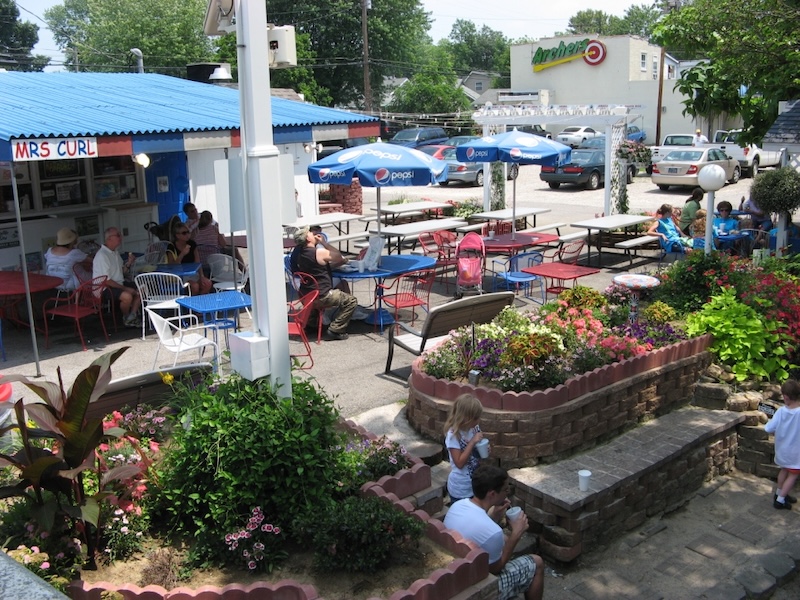 About
Mrs Curl Ice Cream Shop and Outdoor Cafe has been a family favorite in Greenwood for over forty years. The current owner, since 1997, personally oversees the daily operations of the restaurant and employs a highly motivated group of individuals.
Open Seven days a week, we are conveniently located near the southeast corner of Main and Meridian Streets in downtown Greenwood. Call ahead to have your order ready upon your arrival, or for more information. Our phone number is (317) 882-1031.
Read more about the history of Mrs Curl by visiting the History page HERE.